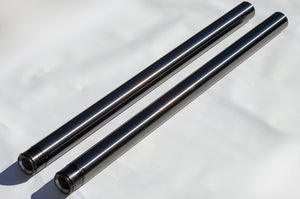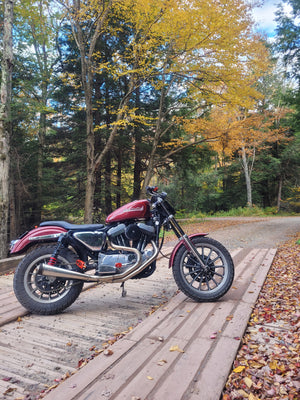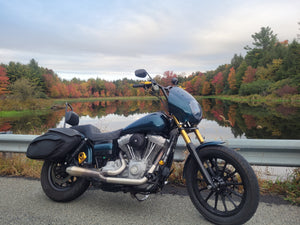 Crossthread Fork Tubes
We have a stash of Gold and Black Fork Tubes for sale! Limited supply so once these are gone they probably will not be back. So grab yours ASAP! Gold Tubes are Titanium Nitride Coated and Black are DLC coated. All tubes have been tested for fitment and lasting coating. 
Shoot us an email at crossthreadcycle@gmail.com with questions about fitment, promotions, or special offers!
Fitment:
Touring fitment is 2017-Current HD Touring Models. 49mm. 22 7/8 ''
Dyna Tubes fit 06-17 Dyna Models with 49mm forks. Available in 25 1/2'' and 27 1/2'' Select 27.5 size for +2 
39MM Tubes Fit Dyna, FXR, and Sportster Models with 39mm Tubes. 2015 and down fitment for Sportster. Available in 25'' and 27'' Select 27 size for +2 
M8 Softail is 2018- current M8 Softail Models with 49mm front end. 23 3/4'' is stock length and 25 3/4'' is +2 fitment. These tubes fit models such as the Low Rider and Street Bob. Do not fit models with inverted front end like the Fat Bob and Low Rider S